Recently get to play with this original 25th anniversary bass EBMM made backed in 2009 . They made a bunch of singlecut guitars and basses with a bunch of really cool features.
For a very long time, EBMM were famous for their active electronic on the Stingray and Sterling, and later with the 4 band preamp on the Bongo .. Occasionly there were a few of them that has a passive/active switch or the same switch was added/mod by the owner themself.
EBMM had made something way beyond practical when they announce this bass.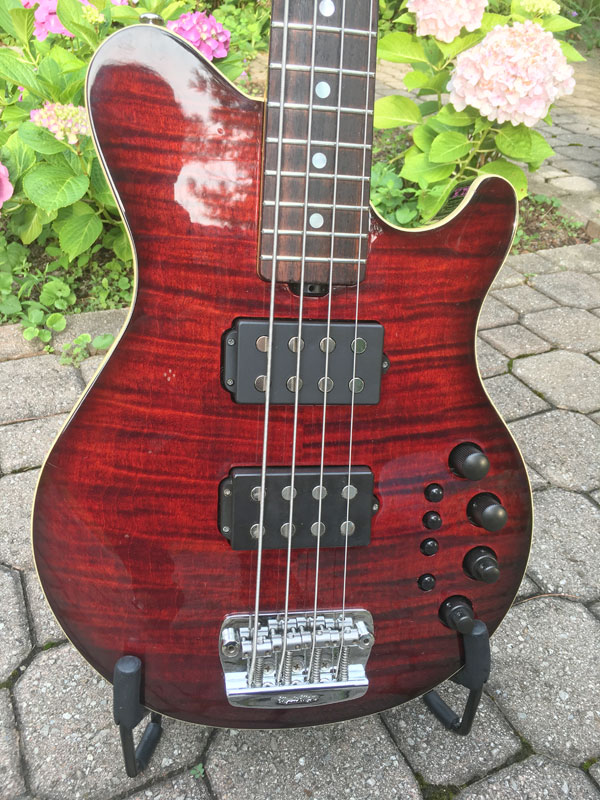 The specs are:
Trans Red burst finish, flame maple top.
Maple neck / Rosewood Fingerboard
Ash body with maple top and Mahagony tone block
HH pickup configuration controlled by 2 push/push buttons, configs are: Neck PU on, Bridge PU on, All PU ON (Both down), and 2 inner coils ON (both up)
Series / Parallel switch
Active / Passive switch with passive TONE knob !!!
18v 4 band active EQ (Think EBMM Bongo)
34" scale length / 22 frets / 1 5/8" nut witdth / 19mm string spacing
Music had made a homerun on making electronic for modern electric basses to a new level!
Start with a great combination of materials and fine craftmanship .. Designing a push/push switches yet intuitive enough(well .. kind of) to learn system that offers this huge amount of sounds available . Later they change the name of this model to Reflex and used solid finish instead of figured top.
Full demo can been seen on Ed Friedland's youtube channel, this is probably what everyone will refer to when they talk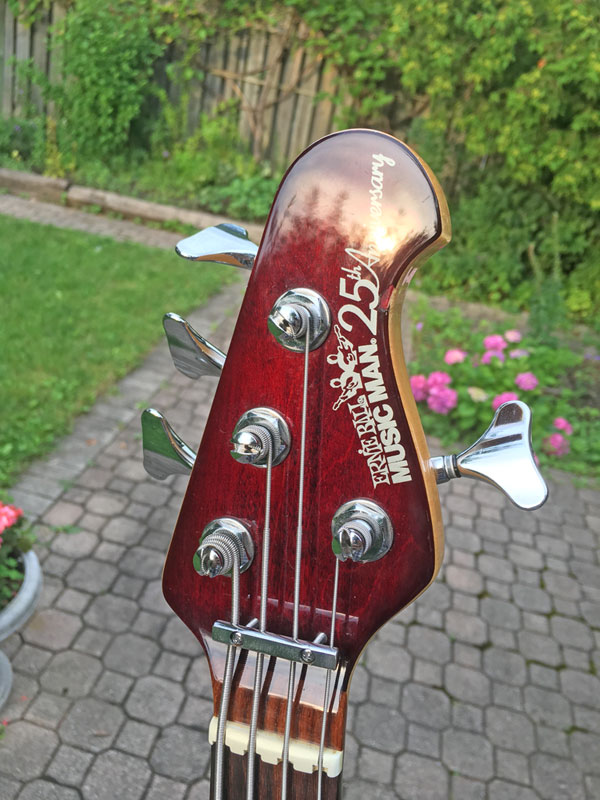 My Favourite settings are:
Passive mode / Bridge PU only / Parallel - just that chunky Stingray sound
Active mode / 2 inner coils / Series - using the preamp to cut the lower mid and low only, great open slap sound
Aassive mode / Both pickup / Parallel - boost slightly low to tighten the low, great modern focus slap tone
I'm a fan of any settings on Passive mode, with the tone knob available, you can already dial more than anything you'll ever need. Series mode generally sounded louder and bigger, where parallel sounded tighter and more hi-mid focus. They all have different characters .. I rarely need to boost anything on the active preamp.
Last, this is a quality instrument that's done with passion. Might be a bit complicated for most players, but it's always fun when you know there are so manything that can be controlled within the instrument itself.