Great proportion, awesome articulation, fine details and they are just fun to build!   I can snap build a kit in under 2 hours and feeling totally satisfied!
Tools used: nipper, flush cut nipper, ceramic blade, xacto knife, sanding sponge, and sand paper.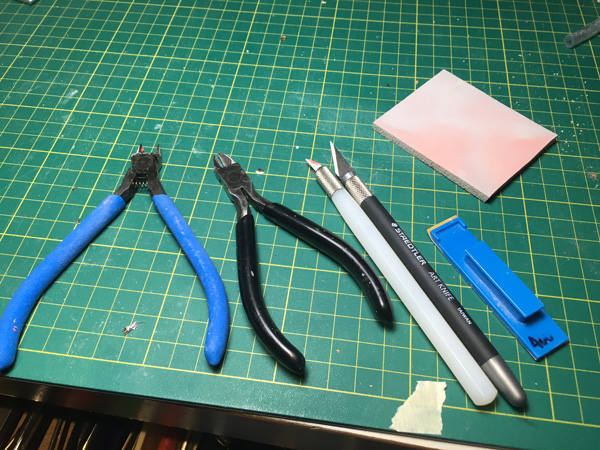 my new favorite way of building, cut them all and snap without the manual as much as possible.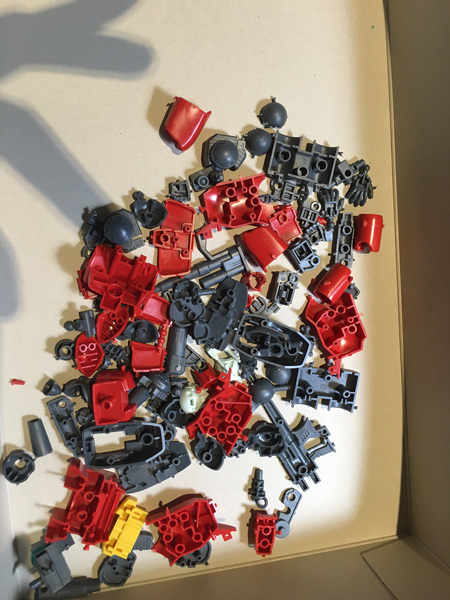 dada!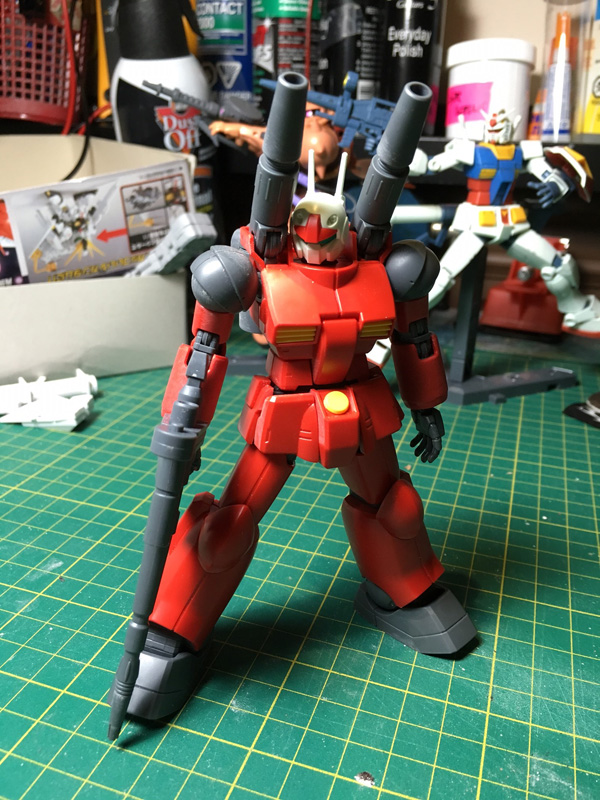 1 year war with robot damashi rx78 and char's zaku, + the RG zaku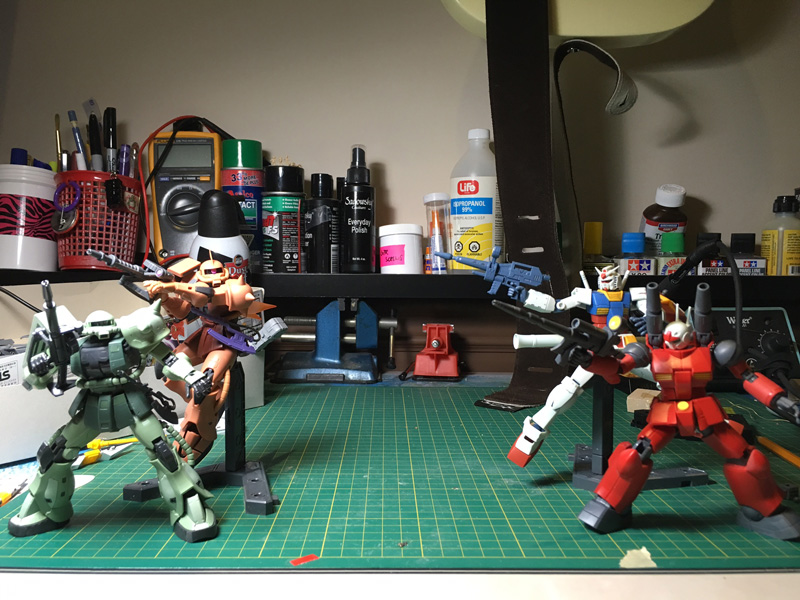 These small HGUC are simply exceptional ..    looked good, play good, not much parts and easy to finish.   Haven't be impressed by Bandai for a very long time.  This is highly recommended!